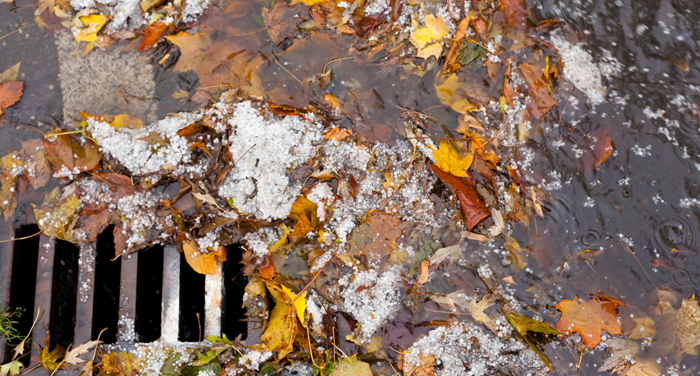 The National Association of Clean Water Agencies (NACWA) just published a terrific new guide for municipalities examining stormwater fee programs: Navigating Litigation Floodwaters: Legal Considerations for Funding Municipal Stormwater Programs. The guide outlines the legal issues that impact the funding of municipal stormwater programs.
Initially, funding stormwater programs comprises the heart of a compliance regime. The guide asserts that stormwater remains a significant priority for the US Environmental Protection Agency (USEPA). With the regulatory requirements emanating from USEPA, an obligation arises for municipal separate storm sewer systems, commonly known as MS4s, to achieve and maintain compliance. Obviously, the lack of a funding source hampers compliance. Accordingly, the guide sets out to provide, in broad strokes, background on the issues surrounding the establishment of stormwater rates, fees and charges.
As one might expect, the guide identifies state law as the genesis of authority to create a stormwater program and to establish a funding system. Four primary challenges to stormwater funding programs exist: sovereign immunity; authority to create; nature of the funding mechanism (user fee or tax – most state laws authorize collection of user fees but not taxes for stormwater funding purposes); and inappropriate ratemaking methodology.
The guide then discusses cases from a number of different jurisdictions addressing the primary legal challenges and provides a short abstract of the case, including legal issues present and outcome. The guide presents a valuable resource for any municipality seeking to create a stormwater program and establish a corresponding funding program.
While it's obviously important to create a stormwater program and establish fees in the legally correct manner, I posit that building consensus pays dividends when setting out to set up a stormwater program and its fee structure. Having helped create a stormwater utility and the fee structure for a client before, I can attest to the power of community outreach and consensus building. (And this is true for most utility issues, especially when rates are involved).
Preliminarily, we recognized that even the most legally sound foundation for stormwater utility could still be challenged – paper doesn't refuse ink. Establishing the utility and its fee structure without being sued was a goal our team worked to achieve. We researched and were prepared to create a stormwater utility based on clear state law. We developed a master plan and capital project list. We developed a legally sound rate that would allow funding of the master plan and capital projects. But we did much more in order to give ourselves the best chance possible to avoid litigation and the costs and time delays that would involve. We held multiple community meetings. We met with affected stakeholders and convened multiple meetings with those stakeholders expected to bear the greatest financial impact.
The result? The municipal client successfully enacted an ordinance creating the stormwater utility and its fee regime without a legal challenge to the creation of the stormwater utility itself or the rates. Mission accomplished. While establishing the stormwater program in a legally sound way is important, don't forget about community outreach and consensus building, or you might have a lawsuit on your hands.
To learn more about NACWA and the issues affecting municipalities in attaining and maintaining compliance with the Clean Water Act and other regulatory requirements, check out my conversation with NACWA's Executive Director Ken Kirk here.