Podcast: Play in new window | Download
Subscribe: Apple Podcasts | Android | RSS

Donna Vincent Roa, a communication specialist, water sector communication expert and Managing Partner at the Vincent Roa Group, comes on The Water Values Podcast for a discussion on the importance and effectiveness of communication using storytelling, visual and symbolic elements, and language to educate and engage the public about water and water utilities. Donna uses her own storytelling in this episode and provides insight on various types of strategic communication.
In this Session, You'll Learn about:
Current water communications and the future of water communications
How utility companies are engaging the public with storytelling on important water issues
The One Water management and communication about water
The development of the Roa Conceptual Model and how to visually communicate about water with language, icons and color for symbolic purposes
What some major cities are doing with storytelling around their water projects
Other strategies that utilities are using to get communication out and getting social community involvement
The Value of Water book
Resources and Links Mentioned in or Relevant to this Session Include: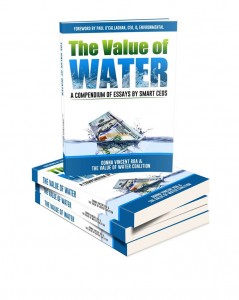 Transcript
Click here to download the Transcript for Session 27 of The Water Values Podcast.
Thank You!
Thanks to each of you for listening and spreading the word about The Water Values Podcast! Keep the emails coming and please rate and review The Water Values Podcast on iTunes and Stitcher if you haven't done so already. And don't forget to tell your friends about the podcast and whatever you do, don't forget to join The Water Values mailing list!